Before throwing your money at a "clever" investment opportunity, you need to think long and hard whether it's the right choice. We know that you're looking for a way to make money on the side, but is Suponic Global really the right option?
If you didn't before, we recommend researching every investment opportunity before diving into a world of pain, especially if you're thinking of joining Suponic Global. In this review, we'll answer the question, "Is Suponic Global a scam?" using basic logic and an understanding of MLM trickeries.
What Is Suponic Global?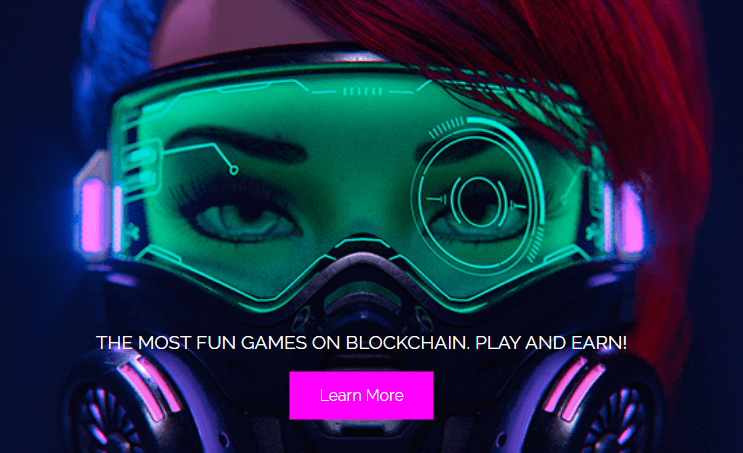 Name: Suponic Global
Website: suponicglobal.com, redirected to snationstar.com
Founder: Unknown
Cost to Join: Starting from $100
Rating: 0/10
Suponic Global is an MLM company to improve current cryptocurrency technology. They've established their own form of crypto called SPG. Upon joining, you will receive a certain amount of SPG that you use to bet on the online Android game, Ink War. Basically, you're gambling whatever SPG you have and can make a "return" based on your winning bets.
The corporate website doesn't provide any information about the founder, but they do call mention the names of a few key figures, namely, Jay, Jacques (acting CEO), AC Green, Dr. Allan, Elmer Nicholas, Francis, Robert, and Coach Cole.
What Does Suponic Global Have to Offer?
Suponic Global offers no retailable products. If you want to know what the company is about, you'll have to contact the person who referred this opportunity to you since the website offers no explanation.
What Does It Cost to Join Suponic Global?
If you're interested in joining Suponic Global as an affiliate, you can choose between five different packages. Every day, you'll receive your daily return of SPG, plus an additional 5% which can only be used within Suponic Global apps.
SPG1 ($100) – receive 250 SPG
SPG2 ($500) – receive 1,250 SPG
SPG3 ($1,000) – receive 2,500 SPG
SPG3 ($5,000) – receive 12,500 SPG
SPG5 ($10,000) – receive 25,000 SPG
Note: To retain your membership, you'll have to spend at least $100 every month.
How Do You Make Money with Suponic Global?
There are six methods of making money with Suponic Global: gambling (they don't use the term gambling, but we're being honest here), referral commissions, residual commissions, matching bonuses, investment bonuses, and global pool bonuses.
Gambling
So, upon receiving your SPG tokens after investing in Suponic Global, what can you do with your "crypto" cash? Well, you can use it to gamble on Ink Wars, a stand-alone game for Android that you can download without joining Suponic Global.
Referral Commissions
From here on out, it's basic MLM gibberish. An affiliate member will receive a percentage of the funds invested by their personal recruits. The amount you receive depends on the package that the new recruit purchased.
SPG1 – 5% commission
SPG 2 – 10% commission
SPG3 – 15% commission
SPG4 – 20% commission
SPG5 – 25% commission
Residual Commissions
When you join Suponic Global, you'll have two open slots for your binary tree. The second level after you has two additional spots, and so on.
To qualify for residual commissions, you need to fill the two slots one generation under you, and at the end of each day, Suponic Global will calculate your residual commissions based on the recruitment efforts of the weaker side.
Residual commissions are as follows:
SPG1s receive 6%, capped at $300 daily
SPG2s receive 7%, capped at $1,000 daily
SPG3s receive 8%, capped at $2,000 daily
SPG4s receive 9%, capped at $5,000 daily
SPG5s receive 10%, capped at $10,000 daily
Matching Bonuses
Matching bonuses are commissions you received based on the total earnings for your downline affiliates. The percentage you make from every subsequent generation depends on your initial SPG package.
SPG1 – 1% bonus from generations 1-5
SPG2 – same as above + 0.75% bonus from generations 6-10
SPG3 – same as above + 0.5% bonus from generations 11-15
SPG4 – same as above + 0.25% bonus from generations 16-20
SPG5 – same as above + 0.1% bonus from generations 21-30
Investment Bonuses
You can be rewarded an investment bonus in SPG tokens when your unilevel team of affiliates purchase additional SPG tokens (outside of the mandatory $100 to retain membership).
The investment bonus is fixed at 2% for all SPG levels, but SPG1s investment bonuses are only counted to a certain generation.
SPG1 – 2% from generations 1-5
SPG2 – 2% from generations 1-10
SPG3 – 2% from generations 1-15
SPG4 – 2% from generations 1-20
SPG5 – 2% from generations 1-25
Global Pool Bonuses
3% of the company-wide revenue pool is set aside as a Global Pool bonus. Here's how to qualify for this bonus and what you'll receive.
Pro-gamer – earn $20,001, receive a share in 1% of the global pool
Elite-gamer – earn $100,001, receive a share in 1% of the global pool
Exec-gamer – earn $500,001, receive a share in 0.5% of the global pool
Master-gamer – earn $1,000,001, receive a share in 0.5% of the global pool
Things I Like About Suponic Global (Pros)
Nothing, this company is total garbage. We lost brain cells trying to find anything good to say about Suponic Global.
Things I Dislike About Suponic Global (Cons)
As for the cons, we found out everything we needed to know within the first hour of doing research. The following reasons are why Suponic Global sucks.
Unknown Founder
Who founded Suponic Global? They won't tell us, and those who do know probably are probably keeping him or her in the shadows for very good reasons. If you don't know who founded the company and no way of finding out, why would you trust them with $100, let alone $10,000?
No Products
An MLM company that operates in the US is required to distribute products. There's no way for Suponic Global affiliates to make money except by recruiting other members since there are no products to sell.
App Platform Is Trash
The only "real" way to make money is by gambling on Ink Wars, which you can do without a Suponic Global middleman. As for its own apps, they're trash, and the only people that play and spend money in the Suponic Global ecosystem are unsurprisingly its own members.
Horrible Reviews
So far, we've only found bad reviews about Suponic Global. Those that have anything nice to say about it are its mysterious key figures. There have even been complaints of people trying to withdraw their earnings only to be greeted by an error message. Psst! They're not going to pay you!
"Guaranteed" ROI
Nothing is guaranteed in this world. If you want to make money, you gotta work for it. Even professional poker players need to play hundreds of thousands of hands before they even become good at the game. And since Suponic Global's key revenue stream, outside of its traditional MLM gobbledygook, is gambling, you could use that money for more productive purposes.
No Demand for SPG
Who uses SPG outside of Suponic Global members? Nobody, that's who! Anyone can create cryptocurrency, but if you're planning on investing in it, you better stick to those that have real market value, like Bitcoin and Ethereum.
Verdict: 100% Scam, Stay Away!
So, we've established that Suponic Global is a crappy investment platform. Its crypto is trash. Nobody outside of Suponic Global members uses its app platform. They guarantee money without showing you where the money comes from. Nobody knows who founded Suponic Global. These are all clear signs of a modernized Ponzi scheme! Stay the hell away from this company!
Suponic Global is as unworthy program as the likes of Qtrex and Mining City
However, if you do want to make money online, there's a much easier and much better way to do so. Ever heard of affiliate marketing?
This is nothing like MLM. Instead of recruiting members, you promote other companies' products on your blog or social media. If anybody purchases a product through your affiliate link, you're entitled to a cut of the profits, no ifs, ands, or buts. Plus, you don't need to spend $100 to get started. Seriously, screw Suponic Global!
Hey, it's Kenny here. I'm a single dad, freelance writer, an affiliate marketer. I have been making a living online since 2016, after quitting a 10-years engineering profession. When I'm not on the laptop, I'll be in the kitchen experimenting with new cuisines.