What with the popularity of cryptocurrency as a legitimate form of investment, many companies have been jumping aboard the bandwagon, trying to earn a dishonest buck from the unsuspecting. This is why the not-so-savvy investor needs to be extra-careful about where they place their funds.
One company that we should all be wary of is the ironically named Trust Investing. Is this company worth trusting, or is Trust Investing a scam like a ton of other crypto-based MLMs? Find out our review down below.
What Is Trust Investing?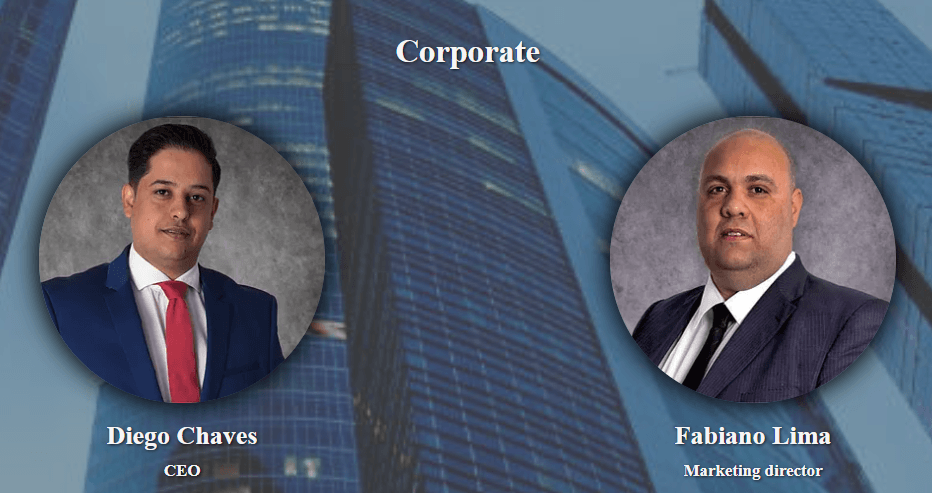 Name: Trust Investing
Website: trustinvesting.com
Founder: Unknown
Cost to Join: Starting from $15
Rating: 0/10
Trust Investing is an MLM company that operates in the MLM niche. Upon visiting the corporate website, you'll come across a huge header, claiming that it's the "Leader in Management of Cryptoactives." Trust Investing claims to make crypto investments more accessible to the public while also generating extra income through its "business club."
As for how the company fulfills its claims, we'll leave that up to the imagination since there's no further explanation on the site.
At the helm of the company is Diego Chaves, though it's unclear whether he founded Trust Investing or not. However, in his corporate bio, Diego claims to have over a decade of experience in network marketing, which sounds pretty impressive.
However, since he hasn't been involved in any other well-known MLMs or businesses, it's pretty hard to determine whether he's telling the truth or not. His Instagram page looks like any other owned by a popular business figure, but of course, we shouldn't take that for face value.
What Does Trust Investing Have to Offer?
Not a thing. Trust Investing does not manufacture and distribute any self-made products. Instead, the company only offers affiliate memberships to its "business club." Sound pretty fishy if you ask me.
Now, this would raise a red flag if the company was stationed in the US since an MLM has to sell offer a retailable product to legally operate. However, with headquarters in Panama, the laws regarding MLMs might be different. So, so far, there's probably nothing out of the ordinary here.
What Does It Cost to Join Trust Investing?
To join as a member of Trust Investing, you have the option to purchase one of 14 different packages. There are quite a lot of packages to list individually, but essentially, the cost of registering as a Trust Investing member ranges from between $15 and $100,000.
How Do You Make Money with Trust Investing?
Trust Investing offers three different compensation plans to its members: investment returns, commission bonuses, and rank achievement bonuses. Here's a quick rundown of the three schemes.
Investment Returns
Trust Investing advertises a 200% ROI on your initial investment. Also, the daily returns on your "investment" are capped at just 5%, so it'll take at least 20 days to make your money back. When you decide to withdraw your funds, you'll have to pay a 5% withdrawal fee on your returns and commissions.
To illustrate, say you invested $100,000 for the Eleven Stars title. In a minimum of 20 days, you would have made $200,000, plus any commissions you're entitled to (more on that in a bit). When you want to withdraw, you'll have to pay 5% of the $200,000 return ($10,000). Not too shabby, right?
Commission Bonuses
Apart from the daily guaranteed returns, you're also entitled to receive a commission bonus based on your title and how many people you've recruited. If you have the slightest bit of MLM experience, you probably already know how the binary system works.
In Trust Investing's model, the amount you'll receive in commissions is based on how many people you've recruited and how much money they "invested" into the company. The max commission bonus per day is the same as your initial investment in Trust Investing.
Rank Achievement Bonuses
On top of the daily returns and commission bonuses, you can also receive an additional bonus based on your rank. There are six ranks in total, starting from Team Leader and capping at Global Director. The bonus you can potentially receive stars from $100 and goes all the way up to $150,000 per month.
If that isn't enticing enough for ya, I don't know what is!
Things I Like About Trust Investing (Pros)
If it sounds too good to be true, you can bet that it is. Based on everything I've read about Trust Investing, either on its website or from those who have participated in its operations, there's nothing positive about the company to point out.
Things I Dislike About Trust Investing (Cons)
Unsurprisingly, Trust Investing is jam-packed with red flags. Allow me to point them out one by one.
No retailable products
Although the laws regarding the legal operations of MLM companies vary from country to country, it's advised that you don't think of joining any MLM unless it actually sells a product. Offering a way to make money without selling anything of value to anyone is one of the main criteria for a Ponzi scheme.
Fake address
The address that Trust Investing provides (Sortis Business Center 3000 Tower, Calle 57 Este Piso 14, Panamá, Panama) is bogus. This means that it's operating as a shell company, or in other words, a company without any significant assets.
What does this mean?
Well, for any company, let alone one centered around cryptocurrency, Trust Investing is nonsense.
Who the hell founded Trust Investing?
The company website tells us immediately who Diego Chaves is, as well as a list of the business' top earners. However, there's no mention of a founder, and we can't automatically assume that Diego built this company with his own hands.
Didn't Trust Investing say anything about crypto?
I first introduced the company as it introduces itself on the corporate website. However, after that, there's no mention of crypto anywhere. How they "manage" crypto is by having foolish investors send them money in Bitcoins. That's it.
Nothing is guaranteed in this world, much let investment winners
How does Trust Investing guarantee a 200% ROI? Hell, I can guarantee that, but it doesn't mean it's true! Also, where does the company get all of its money to hand out to a growing list of investors? I don't know, and neither does anybody else, even Diego.
Verdict: Trust Investing Is A Crypto Ponzi Scheme
Trust Investing has to be one of the laziest Ponzi schemes I've seen in a while. There's absolutely nothing creative about its business model. I'm assuming that Diego copy-pasted a fraudulent crypto MLM company's business model and translated it into Spanish for investors in South America. Diego, if you read this, please tell me whether I guessed right or not.
Don't waste your time with Trust Investing or other similar Ponzi schemes like My Micro Profits and Nimbus Platform.
Now, if you really want to make money from behind your computer, I highly recommend giving affiliate marketing a try. Basically, affiliate marketing is like regular marketing, but you work with companies online to promote their products.
You can do this on your personal blog, social media page, or anywhere else. If any sales come from the traffic you created, you can get a cut of the profits.
Here's how I got started.
Hey, it's Kenny here. I'm a single dad, freelance writer, an affiliate marketer. I have been making a living online since 2016, after quitting a 10-years engineering profession. When I'm not on the laptop, I'll be in the kitchen experimenting with new cuisines.