Chances are, you've come across Easy Insta Profits online and you're all excited about earning that promised $1,300 daily. Now, I don't want to be the party spoiler, but I'm glad you've stumbled on this review that I've made about Easy Insta Profits.
It's going to be a no holds barred review on this supposedly cash-generating machine that will put an end to all your financial woe. Except, I'm doubtful that it will generate as much as cash for you as for the owner.
As for the shortcut to ending your debts and stuff, I'm highly skeptical of that.
After 3 years of being an affiliate marketer, I'm no stranger to the make money online industry. You'll really want to be careful with the program that you choose, or you'll end up precious money on programs that suck.
What's worse is you'll waste days or months trying on a make money online program only to realize it's all a scam.
Now, don't lose hope though as there are legit make money online programs on the internet, although they are in small numbers compared to the scams.
At the end of this review of Easy Insta Profits, I'll share with you the only program that I've ever trusted and how it can work for you as well.
What Is Easy Insta Profits
Easy Insta Profits is a make money online program that promises a simple secret way to make an incredible amount of money within the shortest time. At it's landing page, you'll see that it states that you'll be able to make $1,300 per day using only your phone.
Here are some quick facts about Easy Insta Profits
Name: Easy Insta Profits
Owner: Mike Richards
Website: easyinstaprofits.com
Price: $9 (With $147 upsell)
OutrankLab Rating: 2/10
When you visit the Easy Insta Profits landing page, you'll be greeted by a 15-20 minutes video that starts with supposedly news coverage of influencers making it big on Instagram and raking in great riches.
After the quick teaser, you're brought into a series of narrative-filled screens where you'll spend a few minutes with Mike Richards talking about the secret that allows him to make thousands of dollars every single day.
Now, that sounds really good and would definitely grab the attention who's new to the make money online world and hoping for a quick route to success. After all, you'll only need to spend 20 minutes tapping on your smartphone.
Same Old Story
The video follows the typical plot of most make-money-online programs. You'll get the same story of how ridiculously easy it is to make thousands of dollars overnight and that's backed by screenshots of a Paypal account.
While I'm not doubting the authenticity of the earnings, I'm skeptical that it is achieved in a short duration as claimed.
You'll also get video testimonials from people who have been using Easy Insta Profits and getting rich out of it. Well, those testimonials are FAKE, which I will prove to you later.
And then, to play on your emotion, you'll get the usual sob story of how the product owner got into financial ruin in 2008 and stumbled on a secret app that changes his life forever. Yeah.. right.
Towards the end of the video, the great secret is revealed, and surprise, it's the all mysterious Instagram that you probably could have guessed from the start.
Chances are, you'll be getting all excited to hop on to this once-in-a-lifetime opportunity to get rich quick via Instagram. What more, the price that you pay is only $9 for this big secret. (Except it wasn't).
What Do You Get With Easy Insta Profits
You happily paid the $9 to get access to the secret (or spend $7 if you turn the initial offer), hoping for a bundle of information that will help you to get rich overnight as suggested by the video. Except there's none.
What you'll be getting for the fee of $9 was 13 tutorial videos of Instagram in general and how to make money online from it. The painful truth is, you'll be getting none other than shallow tutorials that are kind of overview into the process of making money with Instagram.
Here's the thing.
It is possible to make money with Instagram, and earning a comfortable income from doing so. But NOT from watching those 13 tutorial videos that you spent $9 on.
So, what's the catch if you wanted to earn $40,000 a month as the owner himself? Well, the upsells.
After spending $9 for a bunch of cheap videos, you'll be promoted with an upsell of $147. It's all a series of tactic to make you purchase more programs from the same author. You'll be told that you need a few more programs to bring you to the ultimate work-as-you-wish lifestyle.
And it isn't a coincidence if you're asked to pay for programs like Ecom Profit Sniper, which has the same dubious reputation as this program.
Personally, I'm turned off by programs that promise you of insider knowledge but pushes upsells after upsells to you. It's a sly marketing tactic that never goes well with me. If you're still not convinced this program isn't worth the money, check out the red flags that follow.
Insta Profits Red Flags
I can smell a scam or lousy program from afar. That's because I've been a victim of a couple in the past. Easy Insta Profits is filled with red flags that triggered all the scam alert sensors in me. Here is some obvious one.
Fake Testimonials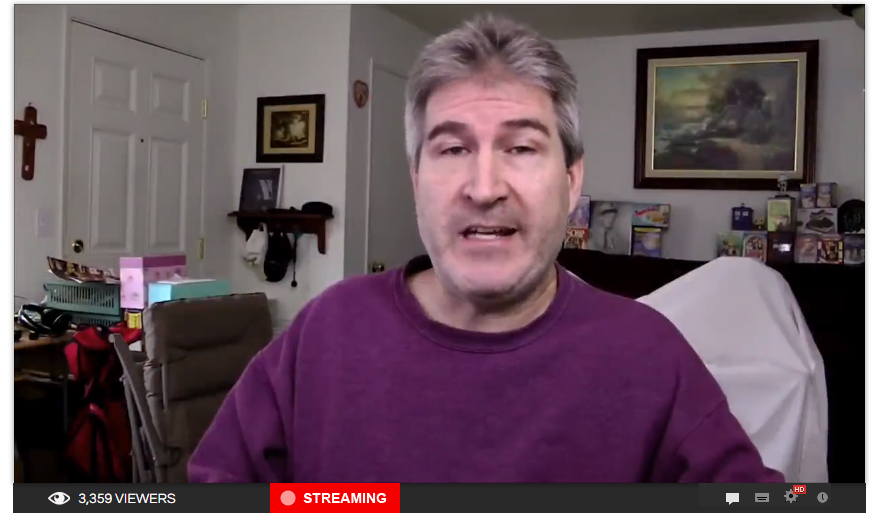 Remembered this guy who claimed he made $517,629.58 a year with InstaProfit?
Look where I've found him.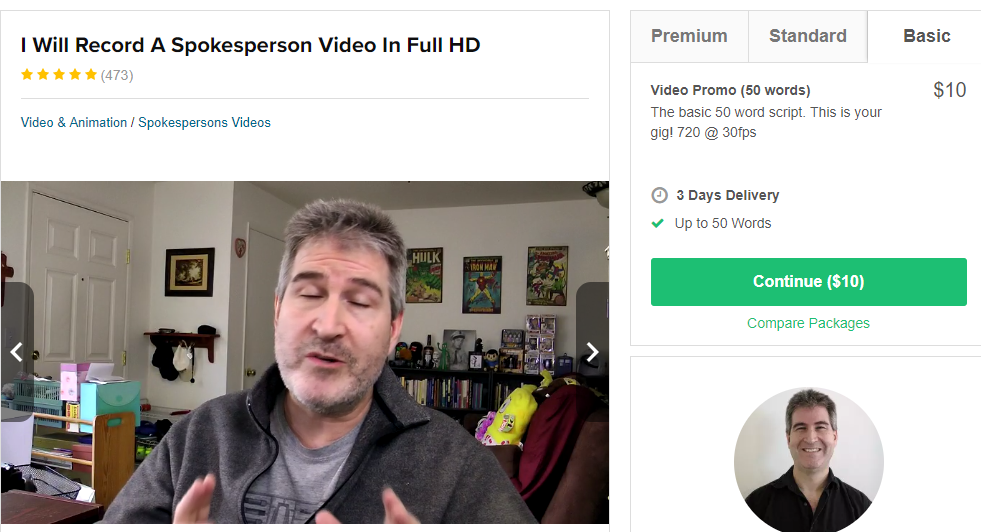 It's the same person who's doing gigs of video recording at Fiverr for as low as $10. Now, what are the chances of you doing a $10 gig when you're making $500,000 a year spending 20 minutes tapping on your mobile?
With all respect to this hardworking guy on Fiverr, but I doubt that I'll be still squeezing out gigs after gigs if I'm making half a million a year easily.
Unrealistic Promises
I have no problems with programs promising you a luxurious lifestyle of yachts, Maldives and sports cars. I mean there is nothing wrong with having lofty goals. But it is claims like this that really bugs me.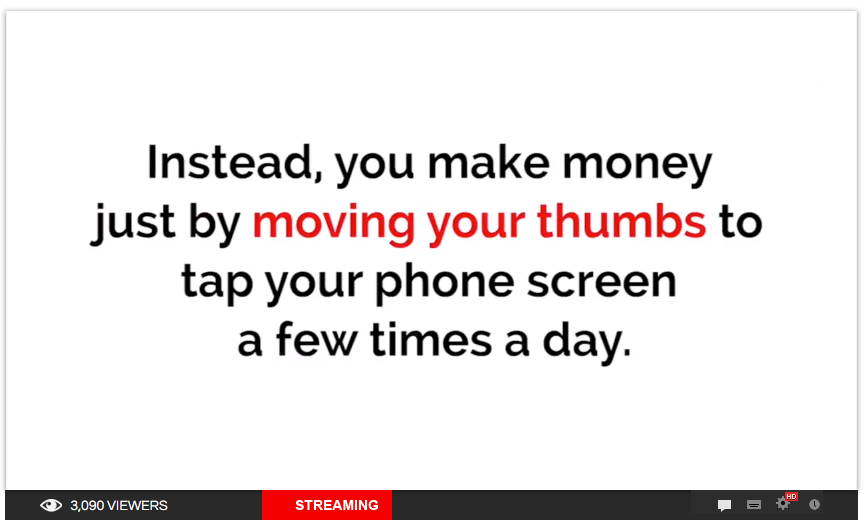 The whole idea behind making money from Instagram is by growing your follower and doing affiliate marketing. Some of your followers will click through the affiliate link, make a purchase and you'll earn a commission from it.
Sounds, simple. But the trick is getting your followers to a large number.
If you've already had an Instagram account, you know that it involves hours of taking note-worthy pictures, using the right hashtag, engaging with the audience and being consistent about it. You'll probably be making 4-figures daily eventually, but not immediately.
I can't stress enough how often it is that I've come across people (including me) who has the wrong idea that making money online is about getting rich quick. It's not. And you'll have to work your ass off to get to that state of comfortable recurring income.
Deceptive Upsells
Upsells have been a tactic for many online marketers and I find it a problem when it has not been done in good faith.
It's quite simple.
You wasted 20 minutes of your life watching a video that promises a life-changing wealth accumulating method for only $9. There were no mentions of Upsells in the video and everything about how you could live your dream lifestyle when you signed up.
But after paying for the fee, you're presented with general information that you could get elsewhere on the Internet for FREE.
Just search "how to make money on Instagram" on Google, and you'll get in-depth guides from credible sources like Neil Patel without paying anything.
But what's outrageous is the Upsell of $147 to be 'really successful' with the method. I mean, if a program promised $9 for the knowledge to make money from Instagram, then it should deliver as promised.
Suspicious Modus Operandi
I've attended my fair share of online marketing seminars both in the online and offline world. Before I sign up for any program, I would love to know who the marketer or founder of the product really is.
Did you realize that in the entire video, there were no footage or pictures of Mike Richards? All you've ever got is the voice from a male who claimed that he is Mike Richards. If you could have (fake) testimonials from real persons, why the founder is being so mysterious?

And if you scroll down to the bottom of the Easy Insta Profits page, you'll find that in fact, the name Mike Richards is actually a pen name. So, the person behind this program remains anonymous.
Personally, I'll avoid paying for programs that I don't know who the real person is behind the program.
If having an unknown author isn't enough to keep you away, how about the fact that the same author has created many other programs using the same structure. Tube Profit Sniper is one of them. These programs will continue to be rebranded with a different name and storyline over and over again.
Is Easy Insta Profits A Scam?
Scam is a big word that I wouldn't want to hastily apply to any programs that I've reviewed. But I would call it a scam if it promises you the sky and delivers only a hollow shell.
Of course, if you think that paying $9 for a series of poor-quality tutorials that you can easily find online is worth it, then it probably isn't a scam.
But with the deceptive upsells, fake testimonials, unrealistic promises, and failing to deliver, it is 100% a scam for me.
Please get this right. I'm not saying you can't make money on Instagram or you can't get rich on the social media space. You can, but it's going to take a lot of hard work.
Don't be tricked into thinking otherwise.
For $9 and the $147 of Upsells, you can invest in genuine programs that will educate you realistic and legitimate ways of making money online. Be wise with where you spend your money.
Is There A Better Way To Make Money Online?
To make money on Instagram, you'll need to take great pictures, engage and build followers. And if you're not good at taking pictures like me, you'll find it tough. Of course, being particularly good looking or talented may change the equation, but let's talk about the reality faced by most people.
Don't get me wrong. I'm not against making money as a social influencer on Instagram. What I'm saying is, there is an alternate way to make money online without the need of spending all your time trying to build followers on Instagram.
I'm not good with sob stories and I wouldn't want to bore you with one.
What I wanted to share with you is this affiliate marketing program that I've come across in 2016, and has been a member ever since. Unlike Easy Insta Profits, you're not bombarded with Upsells to get access to all the tools, info and training you needed to make a living online.
You also get access to the founders, who are real people whom you could interact with.
And what's more important is there are no empty promises. It is a realistic online marketing platform with close to 1 million members and still growing. That's right, if no one ever tells you, you need hard work and consistencies to be successful online.
I've been applying what's taught consistently and I've seen my online income growing. Now, I'm able to take time off my freelance job without worrying too much about bills to pay. It's all hard work all the way but when you think of how the online income grows consistently, it's worth all the effort.
And the best thing about the platform that I'm in is you get started for FREE. That's right, you don't need to pay anything to have a detailed view of the entire program. And if you join from the link below, you get to be in my team, which means you'll get my personal attention in your journey for online success.
Claim Your FREE Trial Of #1 Affiliate Marketing Academy