You've heard that blogging is a fine way of getting some passive income. So you started a blog, write a few posts and hope that money will start manifesting in your account. Except it doesn't happen.
So, how do you make money online with a blog? Is it possible or a lie told by marketers hoping that you'll buy more fancy WordPress themes?
It has been 3 years since I started a blog, and to be frank, I made practically nothing in the first two years. Not because I wasn't trying hard, but because I'm heading in the wrong direction. It all changed in the 3rd year when my blog went from making $0 to more than $700 per month in less than a year.
You won't be overwhelmed with dozens of money making methods in this article. I'm only going to share what I'm using to turn my blog into a profitable one and explain the pros and cons of each.
1. Advertising Network
You've heard how you could earn hundreds of dollars a day by running Google Adsense on your blog. For the uninformed, Google Adsense is an advertising program that allows you to place ads on your blog. You make money each time readers click through the ad.
When your Google Adsense earning hits $100, you'll receive a payment from Google.
Sounds easy?
Except it's not. While signing up for Google Adsense is free, Google has been very strict in approving the applications. For a start, you'll need to adhere to the guidelines set by Google. After ensuring that your blog has met all the requirements, you applied and hope it gets approved.
There are occasions where your site rejected, with a notification saying that it fails to comply with Google Adsense policy. But what's really happening is your blog has failed to generate a decent amount of traffic.
I have mine rejected many times until I've hit 10,000 users a month.
Don't worry if your Google Adsense application is rejected. There is an alternative publishing network that is easier to get in, with a possibly higher rate. Media.net is a great example and I'm using it on my blog.
But before you start placing contextual links and advertisement on your blog, you ought to know you need a very huge volume of traffic to make a significant earning for advertising network.
I have about 10,000 users on my blog and I'll be lucky to make anything close to $5 a month. Besides, you'll also need to be wary about over-commercializing your blog and drives readers away.
Pro Tips: Skip advertising networks until you have serious traffic on your blog.
2. Sponsored Articles
Some bloggers are tired about writing reviews in exchange for vouchers or products that they don't need. And worse, some of the brands may be assertive in how the review should be written.
For a change, you can start charging real money for sponsored articles.
Businesses are often looking for established blogs to publish an article and provide a direct link to their website. Often, a marketing outreach team is tasked to seek out blogs that command a following or have decent search traffic.
Unlike writing reviews for goodies, you get to set your own terms and guidelines for sponsored articles. You decide the payment rate, article guideline and your rights to publish.
The asking rate for sponsored articles depends on the budget of the clients and the authority of your blog. As for me, I'm accepting nothing less than $50 per article placement.
The pros of accepting sponsored articles are you have contents made for your website and monetary compensation. However, you'll want to be balanced in accepting sponsored articles.
You wouldn't want articles to drown your own voice, as that's what your readers are looking forward to. Also, avoid turning your blog into a link farm, as it will hurt the ranking on the search engine.
Pro Tips: Be diligent when accepting sponsored articles. The articles should be relevant to your audience and verify the quality of the outbound links.
3. Write For Someone Else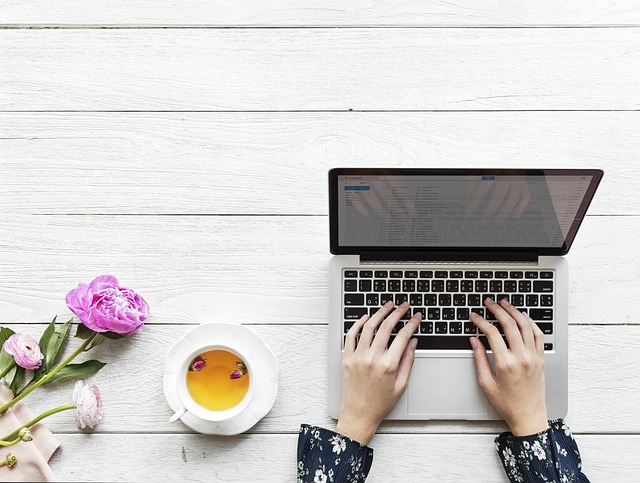 Making money with a blog can be frustrating when you're a new blogger. It takes time to develop your audience and the traffic to your blog.
It's important to have a certain amount of traffic to monetize your blog. And when you're in the starting phase, you may want to write for someone else.
Bloggers are natural content copywriter, and many businesses are in need of that. You can sign up to Upwork, one of the largest freelancing sites and build your portfolio as a writer.
Your blog is your best profile to get started. Use the best articles on your blog as a reference. You'll be sending sporadic writing clients to your blog and landing some projects to pay bills.
If your passion is in writing, you'll be enjoying writing for others while gradually turning your blog into a profitable digital asset.
Pro Tips: Read How To Get Started On Upwork (And Be Top Rated)
4. Affiliate Marketing
Personally, I found that affiliate marketing is the best way to monetize a blog, especially for beginners. It was using this method that I've managed to increase my blog's income from a flat zero to $700 a month in less than a year.
So, what is affiliate marketing?
The term refers to the process of driving online readers to the webpage of vendors using a special link called affiliate links. When the readers made a purchase within a specific duration, you'll earn a commission.
It is natural for bloggers to use affiliate marketing as a way to generate income for their blog. They are natural writers and can create engaging contents for readers.
All that's needed is to sign up with relevant affiliate programs and insert affiliate links strategically on their blogs.
Personally, I promote Amazon products on my blog, and I've generated a steady income from the earnings. Besides, I've discovered a method that requires no social-media engagement for this to work.
Of course, you'll still need the traffic to your blog to make money with affiliate marketing. However, you'll be able to generate much more with far lesser traffic compared to advertising networks.
And the beauty of affiliate marketing is, a single page with affiliate link can continue to generate income for years on most occasion.
Bottom Line
There are various ways to make money online with a blog. The key is to find one that is suitable for your style and focus on it. Personally, affiliate marketing has been my top pick, as it allows me to generate income with comparatively lesser effort.
I've picked up all the tips and tricks on affiliate marketing from this online marketing program. If your blog is still making a flat $0 and you want a change, I urge you to check out the program.
Either way, happy blogging and I hope this article has been helpful.
Hey, it's Kenny here. I'm a single dad, freelance writer, an affiliate marketer. I have been making a living online since 2016, after quitting a 10-years engineering profession. When I'm not on the laptop, I'll be in the kitchen experimenting with new cuisines.