Like it or not, buyers are resorting to searching on the internet before making their purchase. Regardless of what business or industry you're in, chances are your potential customers are typing in "web design near me" or "dance classes in Klang Valley".
If your web designer has been keeping quiet on local search optimization, chances are your business websites is not optimized for local SEO. Simply do a relevant search like "Dentist in Petaling Jaya" and check if your website appears anywhere on the Google local pack or the organic search results.
What's A Google Local Pack?
Google Local Pack is the listing that you'll find just before the organic results when you're searching for services or businesses in a geographical area. Naturally, a buyers attention will be on the top 3 listed buyers that appeared on the local pack.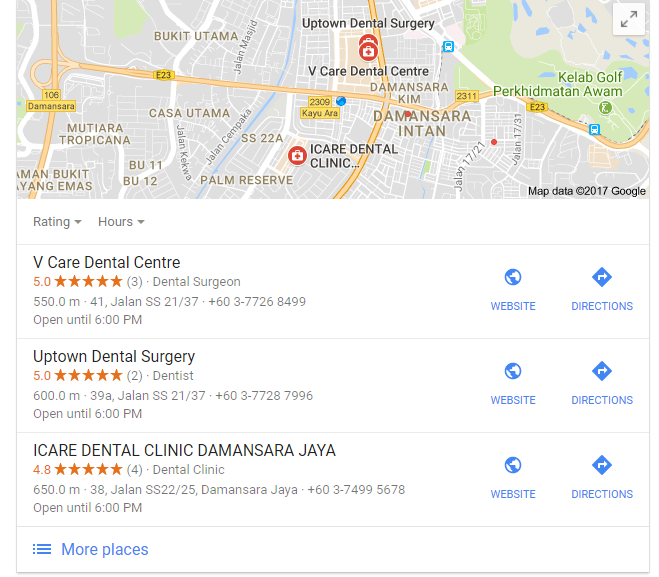 So, is your business listed on the top 3? Or is it anywhere in the "more places"?
Well, even if it's not, there is a chance that your business can be found in the organic search results like below the local pack if there are any SEO optimization done at all.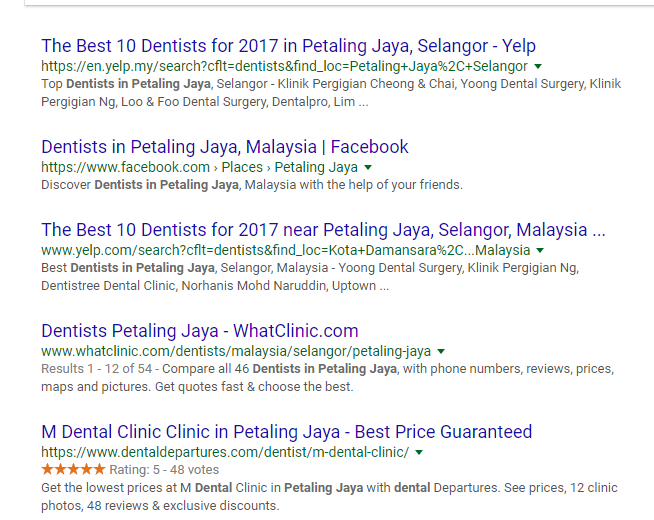 How Do You Optimize Your Business Website For Local Search
If you're still reading, then I can safely assume that your business is nowhere to be found in the local pack listing AND the search results. Did you try the second page?
No?
Then chances are your buyers probably won't.
Local search optimization or local SEO is not a secret. In fact, SEO itself is not anything mythical. But we'll save that for another article. Anyway, I'm going to list down these 6 steps that hopefully could help your website to rank favorably in the local search results.
1. Google My Business
Go To Google My Business. 
Sign in and fill up the simple form.Note that the Name, Address, and Phone (NAP) is particularly important. You'll want to make sure you enter the exact NAP when you're listing your websites in other reputable online directories. More about this later.
Complete the form, set the location marker if you need to, hit next and you'll be prompted with an authorization pop up where you need to confirm.
Postcard Verification Fancy receiving a postcard from Google itself? Just hit Mail and you'll receive a postcard from Google in approximately two weeks that contain the verification code.
Verify
When you received the postcard from Google, login to Google My Business and key in the verification code.
But is this enough to get your website listed in the search results or the local listing? Probably not, which is why you need to build local links to your website.
---
2. Localized Link Building
If the term link building puzzles you, it's basically to get another website to link to your website by having your URL on their web page. In this case, we want the third party website to be of high authority, and if possible, be relevant to your niche.
Here's how you can get good local backlinks to your business website.
Online Directories

You'll want to be listed on reputable online directories like Yelp, Bing Places, FourSquare, Facebook, LinkedIn, and local directories in your country. You'll want to input the exact Name, Address, and Phone as you've listed in GoogleMyBusiness previously.
Job Posting Websites
If you're hiring and paying for a job posting space on sites like Monster, Jobstreet and Indeed, you may want to link back to relevant pages in your website, such as a more in-depth job requirement or what your company is all about.
Sponsor / Donations
Corporate social responsibility is a hit these days. If your business is a sponsor of such events, you'll probably be listed on their website. Just check out if they can include your website as well.
Partners/Suppliers
These are actually quite easy to acquire. If you're a software developer partnering with graphic designers, just drop a courteous message and you may get your website linked back from theirs as a strategic partner.Notice how some companies listed their clients at their homepage. You can check if your suppliers are ready to list your site at theirs.
These are only some of many other ways to get legitimate back links to your website.
---
3. Getting Reviews
Buyers care about the experience that they're expecting from your business. So does Google. So get reviews and plenty of them.
Review signals actually attributed to 8.4% of your local ranking signals. Get customers to leave reviews on Google, Yelp, TripAdvisor, Facebook or any reputable listing that accepts review.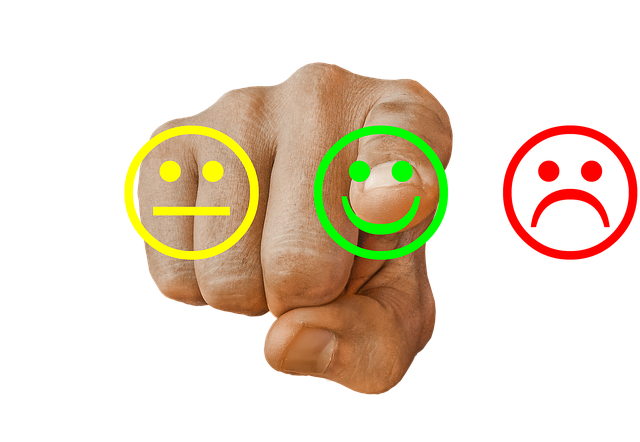 How do you get customer reviews? 
Send them a thank you email, with a link to the review site.
Courteously ask them for a review in your store.
Provide out-of-the-world excellent service.
Give them incentives to leave a review.
Dish out horrible services (yes, but not the kind of reviews that you wanted).
The thing is, don't be afraid to receive negative reviews. Just make sure that you address them professionally, and strive to improve for the better.
Good reviews are sure to follow.
---
4. Keyword Research
Keyword research forms one of the most important elements in local search optimization. It's how Google determine what your website is all about and ranks it accordingly.
Just be aware that your website is not stuffed with keywords like "graphic designer in Kuala Lumpur" or "pizza near me" all over the places. If your website sounds spammy, you'll find it struggled for ranking due to Google's search engine algorithm.
It helps if you step into the shoe of your customer and think of the possible query that they will search for.
Use tools like Google Keyword Planner to do your keyword search. It's free. Here's an example of searching for keywords.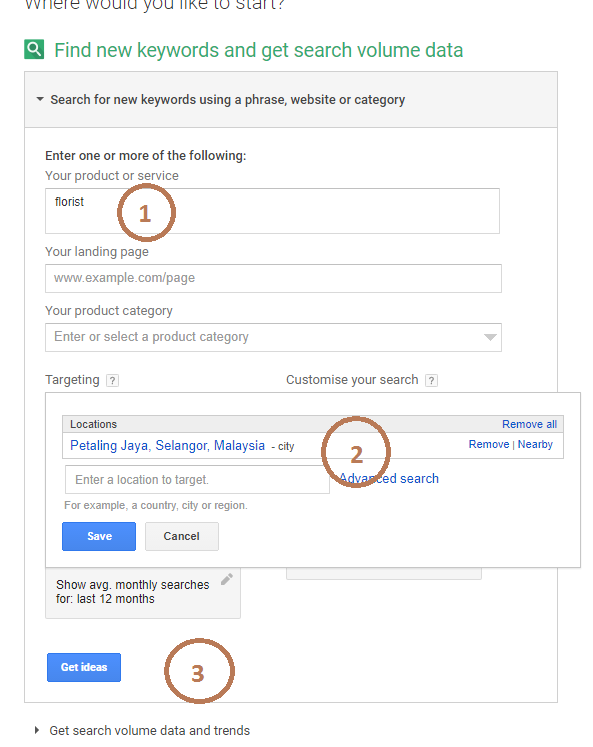 Key in your primary keyword, for example, "florist".
Change the target location to the city you are in and hit Save.
Click Get Ideas.
Here's the result of the popular search term for "florist" in Petaling Jaya.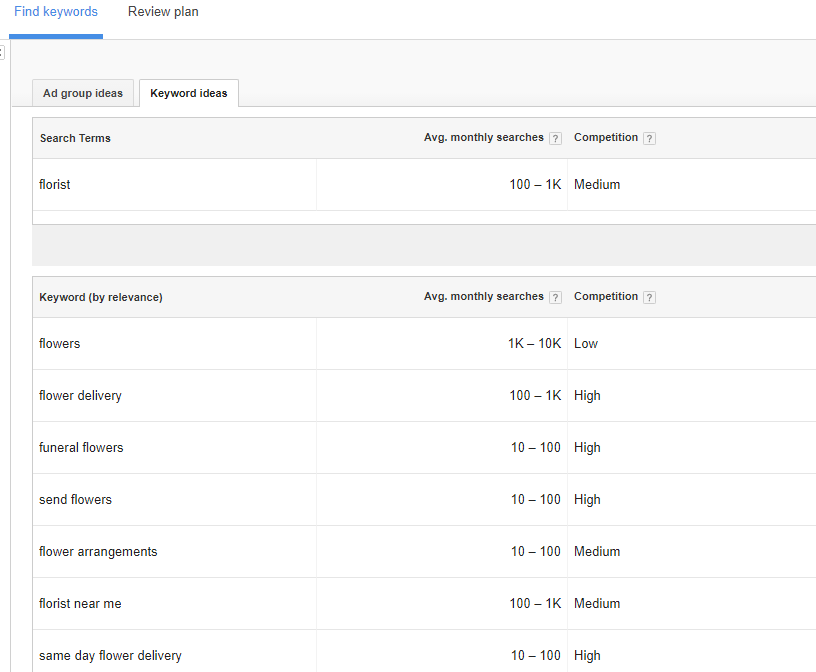 Now, the idea of a website to many business owners is a single Home page, and accompanied by the typical "products", "services", "about us", and "location" pages. You'll be tempted to squeeze all these keywords in these pages.
Also, it's a common trend to have single page website for businesses these days.  It's easy to maintain and it looks good on mobile. Ranking multiple keywords on a single website is tricky if your web designer lacks the skill in single page website SEO optimization.
Which brings us to the next important but often neglected practice of local search optimization.
---
 5. Publish Localized Content
Publish content that your buyers can relate to. If your business is not blogging, then you're losing the opportunity to add value to your potential buyers. And losing them to your competitors who do.
Buyers are developing blindness to paid ads.
70-80% of users ignore paid ads and only focus on organic results
And business blogs need not be boring.
Remember that your buyers, regardless of what job they are in, are human. It is alright to make your blog friendly, witty and yet professional.
Marketing aside, blogging is a great opportunity for your business to build relationships with other brands by mentioning or featuring them. And vice versa.
If you are running a small business or a startup, you need to establish your authority. Blogging is one of the best ways for your to do so with your buyers.
The fact that Google actually loves websites with huge engaging content gives your business more reason to start blogging.
---
6. Schema Markup
Now, of all the local search optimization methods that could boost your website's local SEO, this is the most technical as it involves some coding scripts. To make it easier to understand, it is a script that makes it easier for Google to present your website in a more informative manner.
Notice the star rating is being displayed in the search result. This is because this website implemented schema markup that enables Google to extract the review information.
While this may not directly affect your website's ranking, having additional information like this does improve click through rate.
If you're not well versed in the technical part of website development, I'll suggest you leave the technical part to the professionals.
---
7. Mobile Friendly
I wouldn't specifically categorize this as local search optimization, but if your website is not mobile-friendly, it won't do well at all in the search ranking, local or not.
Almost 60% of internet traffic originates from mobile devices globally at the end of 2016. If your page loads on your buyers mobile and the text appear unreadable (non-mobile optimize), chances are your buyer will just hit the back button.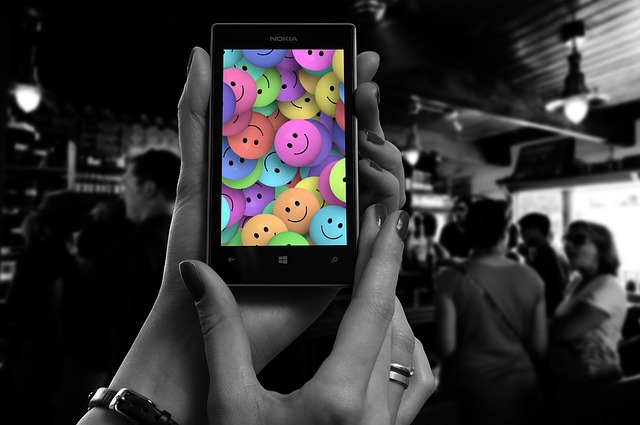 Here's a quick link from Google to check if your site is mobile optimized.
It's almost unthinkable that there are business websites that are not mobile optimized at the moment of writing, but there are indeed.
As a result, their company website is nowhere near the top results of the search engine.
Here's what you can do if your site is not mobile optimized.
Responsive Design
Check out with your website designer if you can switch to a responsive design, which is the most preferred form by Google.
---
How Long Does It Take To Show Up On Local Search?
You can't expect to perform all these local search optimization techniques and expect your website to pop up on the first page overnight.
It depends on the competitiveness of your industry, and also the current status of your website. It will be tougher if your site is already penalized.
In certain cases, it took one month to rank. There are also cases where it took more than 9 months before positive results are seen. Most websites took an average of 6 months to rank in local search results.
Have more question on local search optimization? Just drop us a message in the contact form. 
p.s. Feel free to share along if you find this article is helpful.
Hey, it's Kenny here. I'm a single dad, freelance writer, an affiliate marketer. I have been making a living online since 2016, after quitting a 10-years engineering profession. When I'm not on the laptop, I'll be in the kitchen experimenting with new cuisines.