The internet is bloated with fake business gurus. So, when you've come across invitations by T Harv Eker, you can't help but ask if this is just another scam.
Now, I've personally enrolled in one of Harv Eker's course, which puts me in a good position to write this review.
If you're longing to know if his courses are worth your money, stay put (because they aren't cheap).
Who Is T Harv Eker?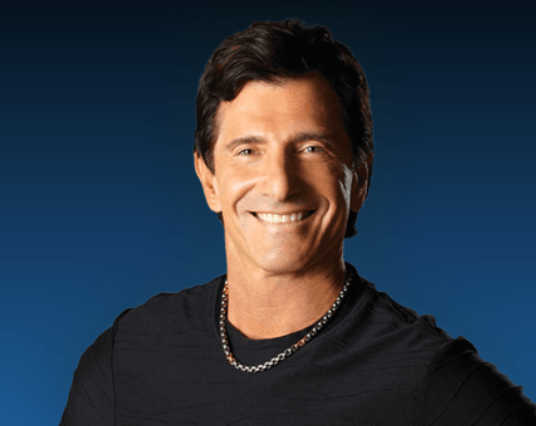 T Harv Eker is a self-made millionaire, not once, but twice. He was the son of an immigrant in the US and spent the early years of his adulthood doing odd jobs like delivering newspapers, selling ice creams, and such.
His journey to being a millionaire is far from a rosy path. He started more than a dozen businesses, which all failed miserably before getting it right in the fitness industry. Harv Eker then launched multiple retail stores, which he then sold to a Fortune 500 company. 
Harv Eker achieved his goals of being a millionaire, but would soon lose it again with bad investment strategies. It was then he took a deep look at his mindset involving money and develop systems that would not only get him back to being a millionaire but at a much higher net worth.
As an author. T Harv Eker is popular with the Secrets of the Millionaire Mind, which explores the subconscious beliefs that might be influencing how an individual accumulates and manage wealth.
Harv Eker Signature Courses
Today, Harv Eker is not only known as a speaker and author but also offers premium courses on his website. Here are some highly popular courses
Million Dollar Business Secrets – Learn proven strategies applied by Harv Eker that get him from broke to a millionaire in 2 and a half years. The course is covered by 4 modules that involve Guerilla Wealth Tactics, Secrets of Effective Negotiations, Ultimate Marketing Strategies, and Generate Million Dollar Ideas Every 60 Seconds.
The Wealthy Marketer – Presented over 6 modules, this course is all about amplifying your marketing effort to dramatically increase your revenue. It teaches you not only how to land new customers, but also how to retain and create recurring lifetime income.
Get Rich Doing What You Love – An actionable course tailored for people who struggle to find their purpose, and thus, are miserable in their job. Get a step-by-step guide from Harv Eker for a transformational change in beliefs and mindset. You can sign up for a free webinar for a preview of the course.
Secrets Of The Multimillionaire Trainer – This course is meant for those who are in the training business. Harv Eker is himself a remarkable training and he shares strategies, tools, templates, and techniques he personally used in this course.
Secrets Of Inner Power – Step-by-step training in 7 weeks that allows you better control of your mind. Find out how your mind is sabotaging your success and how to effectively deal with it in the course. There's also a free e-book that goes along with it.
My Experience With T Harv Eker
In 2016, I enrolled in a course by Harv Eker called 'The Spiritual Law Of Money'. It was a collaboration between Harv Eker and MindValley.
The course revolves of how our 'wealth blueprint' determines our decisions and actions in wealth creation. It explains how we could be unconsciously turning away money that comes along our way.
The course is very well structured and Harv Eker did a remarkable job explaining concepts relating to wealth.
But, it doesn't stop there.
Harv Eker presents actionable techniques that you could put into practice. For example, I've picked up the 6 Jar System on how to manage my income. It's a method that not only protects our wealth but also ensures that we're spiritually content with what we've earned.
Also, Harv Eker is not someone who's only saying what's pleasant to the ear. He can be tough and more of a bad-ass coach that keeps you on your toes throughout the course.
Is Harv Eker A Scam?
No. T Harv Eker isn't a scam.
He's an entrepreneur who has found success and is now marketing those experiences as online courses.
Admittedly, Harv Eker's courses aren't the cheapest around, but they're quite unique as he focuses on both mindset and taking action.
There is also a whole lot of value in all the templates, tools, and scripts that often accompany his courses.
With that said, you need to put what's taught into practice consistently in order to get results.
Should You Sign Up For Harv Eker Courses?
It depends on what you're trying to achieve with the training. If you're already running a business and you intend to take it forwards, Harv Eker's experience can be useful.
You may also want to sign up for Get Rich Doing What You Love if seems to fail to find success regardless of how much you have tried.
Bear in mind that Harv Eker's courses are priced at a premium range, which means you shouldn't squander all of your savings just for the training.
For example, if you're just starting an online business, your money is better spent on this proven training for beginners. 
Once you've got a stream of income coming in, signing up for Harv Eker's course will be a sound investment.
Final Thoughts
I'll round off this review by stating that T Harv Eker is as legit as it is when it comes to wealth-creation guru. Not by hearsay, but by personally going through his course.
Hey, it's Kenny here. I'm a single dad, freelance writer, an affiliate marketer. I have been making a living online since 2016, after quitting a 10-years engineering profession. When I'm not on the laptop, I'll be in the kitchen experimenting with new cuisines.