Are you looking for a way to make some extra scratch? You've probably come across countless MLM opportunities that promise lucrative prizes and rewards just for being a part of a team. While this sounds attractive on paper, nothing's guaranteed in life—even more so when it comes to making money.
One of the more recent MLM companies that came to our attention is Forrise, a UK-based company that offers very little information on its corporate website. So, is Forrise a scam like countless others, or is it a legitimate business opportunity that will help you become rich beyond your wildest dreams?
What Is Forrise?
Name: Forrise
Website: forrise.uk
Founder: Adam Schultz
Cost to Join: Starting from $50/0.004 BTC/0.25 ETH
Rating: 0/10
Forrise was registered in July 2019 and has been in operation ever since. There's not a lot of information available about what the company does, other than help its investors make piles and piles of money.
The idea of Forrise first came to being in 2009 when the founder, Adam Schultz, was still establishing a career in the financial industry. Forrise was finally launched 10 years later, after a decade of hardships and basically being told "get the hell out of here." So, more motivated than ever, Adam plans to help every member reach financial independence in a matter of months.
What Does Forrise Have to Offer?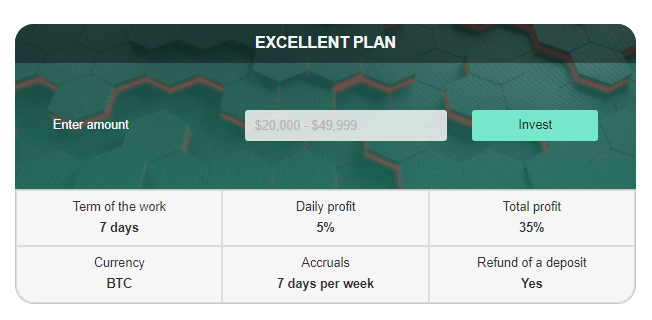 Forrise doesn't manufacture anything, so it doesn't have anything to sell. Basically, the only thing members can offer its customers is membership in the organization.
What Does It Cost to Join Forrise?
Below is a quick description of the membership status, registration fee, and perks:
Amateur – $50/0.004 BTC/0.25 ETH to $699/0.06 BTC/3.49 ETH, 115% return over 15 days
Ambient – $700/0.61 BTC/3.5 ETH to $4,999/0.5 BTC/24.99 ETH, 142% return over 30 days
 Advance – $5,000/0.51 BTC/25 ETH to $10,000/1 BTC/50 ETH, 185% return over 50 days
ForTrade – Additional $200/0.02 BTC/1 ETH, 150% and 240% return over 50 days
Imperial – Additional $200/0.02 BTC/1 ETH to $9,999/0.9999 BTC/49.99 ETH, 250% return over 100 days
Lounge – $10,000/1 BTC/50 ETH to $49,999/5 BTC/249.99 ETH, 360% return over 120 days
Superior – $50,000/5.1 BTC/250 ETH to $1,000,000/100 BTC/5,000 ETH, 520% return over 130 days
Luxury – additional $50/0.004 BTC/0.25 ETH to $1,000,000/85 BTC/5,000 ETC, 520% return over 100 days
Excellent – Additional $1,000/0.85 BTC/5 ETH to $2,000,000/170 BTC/10,000 ETH, 698% return over 130 days
Solid – Additional $5,000/0.4 BTC/25 ETH to $5,000,000/450 BTC/25,000 ETH, 1,000% return over 180 days.
There's quite a lot to digest here, so take your time reading what you'll have to pay and how much you can get over a certain period of time.
How Do You Make Money with Forrise?
Like countless other sketchy MLM organizations, the only way you can make your money back is by recruiting people. The company has set up a downline system where you can earn residual commissions and group commissions based on the selling performance of your team.
But what's more interesting is the guaranteed returns from the previous section. Take a look at the ROI over a certain time period and ask yourself, "Where does Forrise get the money to pay me up to 1,000% of my initial investment?"
Things I Like About Forrise (Pros)
Nothing. This is a fiasco of a company led by a "qualified" financial expert who had difficulty setting up a company in Europe for over a decade.
Things I Dislike About Forrise (Cons)
Let's take a look at all of the red flags about Forrise.
CEO Adam Schultz Only Tied to Forrise
The only information we could find on Adam Schultz was his relation to Forrise. He hardly leaves a digital footprint, and we have no idea what other activities he gets himself into. Sure, he's entitled to his right to privacy, but wouldn't you think that someone who handles a multimillion-dollar fund would live a more lucrative lifestyle?
No Products
Here's one of the more glaring red flags that you should pay attention sure. Forrise neither manufacturers nor distributes any product. This means that its source of revenue comes from new recruits. In order to pay its senior members, it takes the money from the bottom of the pyramid and moves it upward. This, ladies and gentlemen, is known as a Ponzi scheme.
Info-free Website
Before we toss our money at any investment opportunity, we'd first like to know A) who's receiving our money, and B) what are they going to do with it? Forrise offers no information regarding any of these things.
"Guaranteed" Returns
Forrise explains in pretty great detail how much you can get by how much you "invest" in the company. This company is either a fortune-teller or is completely full of sh*t. We're leaning toward the latter here.
Legality Document
If you navigate to the website, click on the Company header, and choose About Us, you can find a copy of Certificate Number 001, which is worth 1 million shares.
Now, we might seem nitpicky here, but this is incredibly important. There's no way this document is a scan of an actual document, seeing as how perfectly crisp the writing is. Also, the Forrise, Inc. header isn't even centered!
Once again—nitpicky, yes, but this company has got to do better if it wants to trick people into handing over $2 million!
Verdict: Forrise Is a Ponzi Scheme—Stay Away!
What in the actual hell is Forrise? It's a Ponzi scheme, through and through. It joins the rank of programs like My Micro Profits and Trust Investing. You, the investor, are the product and the company's means of making money.
You sell memberships to other non-investment-savvy people while throwing around buzzwords like "ROIs" and "fast-paced" and "investment opportunity" to trick people into handing over their hard-earned money to the snake, Adam Schultz (no relation to Starbuck's CEO).
Look, we're not going to tell you what to do with your money. If you want to hop aboard the Forrise train of white-collar robbery, be our guest. But we will say this: there's a much better online money-making method available to you.
Have you ever heard of affiliate marketing? Basically, you promote another person or company's products on your blog or social media, and with every sale you helped generate, you can earn a cut of the profits. It's simple and it's legitimate—you can work with sellers on all sorts of platforms, including eBay and Amazon.
Give it a look if you think you like the idea of selling promoting products you're passionate about. 
Hey, it's Kenny here. I'm a single dad, freelance writer, an affiliate marketer. I have been making a living online since 2016, after quitting a 10-years engineering profession. When I'm not on the laptop, I'll be in the kitchen experimenting with new cuisines.