If you're looking for quick money-making opportunities, you may have stumbled on Coinfinesse Group. Before you made any financial commitment, I'll suggest checking out this review and find out if it is indeed a scam.
That's because scams are often disguised as legit opportunities, which, in the end, rip you off your hard-earned money. You don't want to go through my experience of being cheated by seemingly-legit programs.
Yes, program with an 's' as there are thousands of such programs on the internet.
So, is Coinfinesse Group a scam or is it a legit opportunity for your financial freedom?
What Is Coinfinesse Group?
Coinfinesse markets itself as a an opportunity to tap on the growing market of cryptocurrency. In it's short presentation video, you'll get the idea that professional traders will be making the trades, which spares the users of the learning curves.
The video highlights diversification as one of its strategies to minimize the risks of earning, which is quite sensible, considering the volatility of the cryptomarket.
However, it doesn't disclose how users will benefit from the profits, nor the requirements to become a member.
Instead, the video draws your attention of generating recurring commission by recommending the service to others. Now, there's nothing wrong with this, unless that it's the only revenue that you'll ever get from Coinfinesse Group.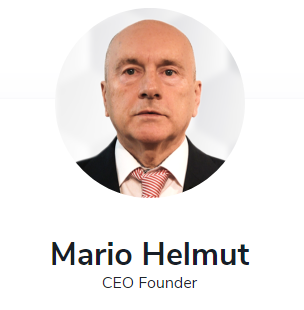 A background check on the team reveals a page of generic information and a picture of Mario Helmut, claimed to be the founder of Coinfinese Group.
There were no information on where the company is located or the team that's involved in trading and turning a profit for you.
What Do You Get From Joining Coinfinesse Group?
If you're thinking of making money right from the start, you'll be disappointed. To start earning a profit, you'll need to buy into the 'packages' offered by Coinfinesse.
These packages are priced from $100 up to $2,500, where you'll earn profit between 2.4% to 3.6% weekly. You'll need to pay with Bitcoin or Ethereum to buy these packages.
Like any programs of such nature, you'll then see the profits being added onto your account on Coinfinesse. However, cashing out your earnings is a different matter.
Besides earning from profits believed to be generated via crypto-trading, you'll also get to promote Coinfinesse Group as an affiliate. The affiliate commissions is rather generous, with up to 100% in a 12-tiered hierarchy.
This means can have to up to 12 level of downlines, which sounds extreme even for legit direct marketing companies.
If you're good in promoting Coinfinesse, you may be awarded with the rank achievement bonus of up to $450,000.
Is Coinfinesse Legit?
Well, it couldn't be more obvious that Coinfinesse is a downright scam program. Here are the giveaways.
Red Flag #1: Zero-risk trade promises.

Coinfinesse attempts to lure users with their claims of using technologies to eliminate trading risks. In any trading markets, there will always be risks.
Software may help in creating models that help an investor in risk assessment, but it doesn't totally guarantee the trade will be profitable.
If such a software exist, Coinfinesse group would have made all the profit by trading, and not selling packages to investors.
Red Flag #2: Shady Background Of The CEO
Mario Helmut, the CEO, claims to have 24+ years of experience in the finance industry. Links to his Facebook and LinkedIn are included in the about page.
A quick check raises questions on whether the profiles are legit.
Mario's Facebook profile seems to be specifically created for Coinfinesse Group. All the posts and photos are related to the company.
His LinkedIn profile also seems like a hasty creation. Despite decades in the financial industry, there were no single endorsement of his skills. With less than 100 connections, it seems to be a newly created profile.
Mario's LinkedIn's profile ID (9 characters), which is sequentially generated, shows that Mario's profile was pretty recent.
It seems like these accounts are deliberately created for Coininesse.
Red Flag #3: Withdrawals Are Capped On March 2020
Members who have been purchasing the packages and profiting from the earnings of Coinfinesse received a rude shock in March 2020.
Withdrawals are limited to a capped amount and members are not allowed to cash out on the 'packages'. Coinfinesse shifted the blame to the ongoing Covid-19 and Bitcoin crash, but the writing is clear that this is nothing but a Ponzi scheme.
Red Flag #4: No Actual Products Or Services
It would have been a different story if Coinfinesse is a trading platform or offers tools for crypto investment. Most scams, particularly Ponzi schemes are quick to promise lucrative returns but fail to provide concrete evidence of how it does so.
Coinfinesse claims that it is generating profit from external cryptotrading. This means as an investor, you ought to have access to financial audits and such.
But you don't.
Red Flag #5: Unbelievably High Affiliate Commission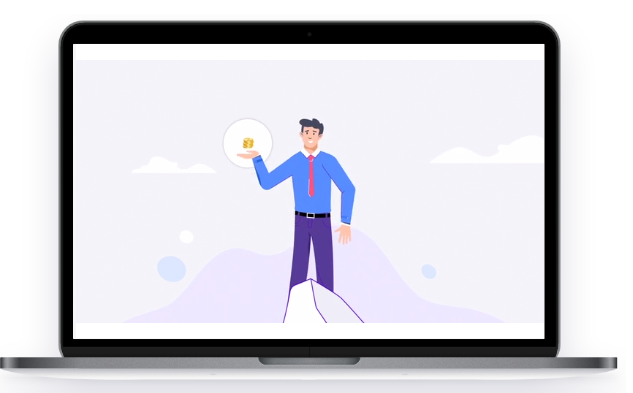 A 100% commission recommending a new member to Coinfinesse. That's outrageous.
I've been an affiliate marketers for 5 years, and the commissions offered for memberships can be lucrative, but it was never 100%. At this rate, it wouldn't be surprising if people are promoting Coinfinesse just for the sake of doing so.
It's ok to promote a program that actually offers value. It's NOT ok to recommend a program that offers ZERO value and making huge commission.
Verdict: Coinfinesse Group Is A Scam
Coinfinesse isn't any legit invesment program and you need to be clear of that. The right term that describes Coinfinesse is Ponzi.
Ponzi is a pyramid scheme where an investor's payout is derived from the membership fees (in this case, the packages) paid by newer members.
It's a plain and simple fact.
Like every Ponzi schemes, eventually the numbers of new members dried up, but the earlier members are entitled to increasingly higher payouts.
When the fund starts drying up, the program starts limiting payout (which is already happening with Coinfinesse). It's only a matter of time before the programs stop paying profits to investors and shut down for good.
Bottom Line
Coinfinesse is a Ponzi scam. Period.
I've got my fair share of payback for once trusting such a program. Which is why I'm now resorting to a proven and realistic method to earn money online.
It is much better to build a sustainable earning online than to lose your savings on a Ponzi scheme. If you're serious in making a living online, I'll suggest checking out this program, which I'm a member since 2016.