FM World is a company that distributes perfumes and other cosmetic products across numerous countries. If you haven't heard of FM World, I'm here to tell you all about their MLM operation in this review.
Is FM World a scam or a valid money-making opportunity? Check out the article or feel free to scroll to the very bottom to jump straight to my verdict.
What is FM World?
Name:  FM World
Owner: Artur Trawiński
Website: fmworld.com
Price: Free To Join (Need To Buy Starter Pack To Earn Commission)
Rating: 3/10
There's plenty to learn about FM World from their corporate website. First of all, they clearly define themselves as a global Multi-Level Marketing organization which is mostly never good news for unsuspecting readers.
The company was established in 2002 by Mr. Artur Trawiński in Wroclaw, Poland. His kindhearted goal is to share with others his recipe to create financial independence for each of his two million business affiliates.
I hoped to find more information on the company and its founder online, but the FM World Wikipedia page (in Polish) does produce anything already described on the corporate site. There's plenty of information available on Mr. Trawiński himself, so that's a plus in my books.
What Does FM World Offer?
FM World has a flashy presentation of their product catalog that you can find on its site..
In short, FM World sells candles, perfumes, soaps, shower gels, oils, balms, and creams. They also offer beverages, chocolates, home care products, telecommunications services, and legal services to their affiliates.
I'm genuinely glad to see that FM World has diversified products. It makes the two-million-member allegation seem slightly more legit.
What Does It Cost to Join FM World?

FM World operates in dozens of countries with franchise agreements. If you're interested in joining the FM World family, all you have to do is reach out to the local entity and enlist. For those living outside of FM World's affiliate countries, you still have the awesome opportunity to become a business partner.
Registering as a business partner is free, but if you want to make money with FM World, you'll need to pick up a starter kit. The price of a starter kit varies from country to country, but those in the UK can choose between two kits priced at £11.50 and £59.99.
Furthermore, to maintain your status as an FM World business partner, you're expected to sustain a minimum of 50 Personal Points by purchasing around £100.00 of products every month.
By MLM standards, this doesn't sound too out-of-of-the-exceptionally-sketchy-box.
How Do You Make Money with FM World?
There's nothing too unique about their compensation plan if you're already familiar with MLM schemes.
First, you can earn a commission by purchasing FM World products at wholesale and selling them at retail. Basically, stock up on their chocolates, drinks, and dishwasher soap at a discounted price and sell it for retail based on the set MSRP. Any profits you earn are yours to keep.
Second, you can earn "Effectiveness Level Commissions." FM World took the compensation plan straight out of MyDailyChoice's book. For every member you recruit, you have rights to up to 20% of the sales they make. The more they make, the more you do.
Pros & Cons of FM World
Let's see if we can't identify the pros and cons of FM World.
Pros
1. Running since 2004
Why is the date of establishment important? Well, the older the brand is, the more confidence it instills in its customers. After operating for roughly 16 years and with traceable business entities all over the world, FM World isn't as shady as I originally thought.
2. Information available on the website
I was happy to find that everything I needed to know about FM World as a company, as well as its founder, on the corporate website. This is something you will not find in some MLM organizations.
Cons
1. Pay to play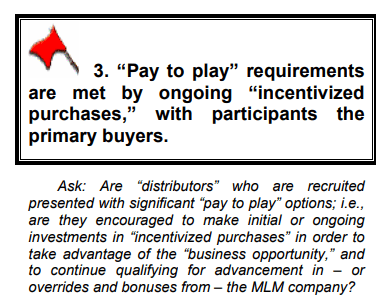 Here's where things take a pretty hard left turn. The FTC identifies a pay to play scheme as a glaring red flag. Business partners are required to make monthly purchases to stay in the MLM commission plan—if they fail to do so, you do not have rights to your aforementioned 20% (max) cut from your recruits.
2. Vague product descriptions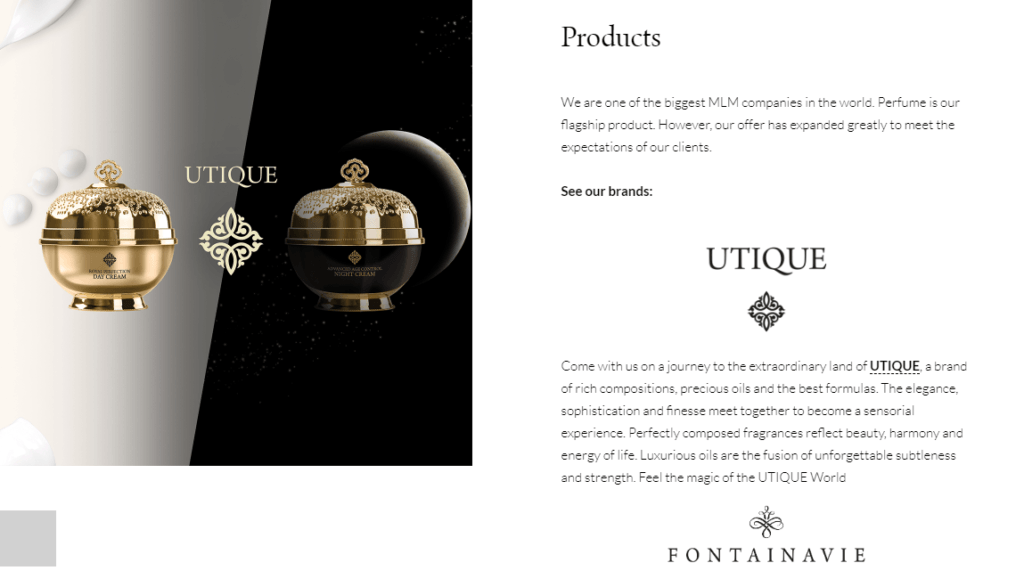 Yes, body balms do something to your body in a positive way (I think?), and you can't deny that soap keeps you feeling fresh. However, nothing on the internet shows that FM World has approval from any FDA to prove that their products do what they claim.
3. Recruitment-oriented business plan
Why would a company as established as FM World who operates in dozens of countries need to find business partners to do the marketing for them? Is it really because Mr. Trawiński is acting out of the kindness of his heart to help people become financially independent, or does he have an ulterior motive?
The more people (recruits) working under you mean more people working under the owner. As the MLM tree grows taller, the more money he earns through forced purchases every month.
Basically, FM World hammers motivation into its partners by implementing an MLM compensation structure with recruitment being the primary focus. It a borderline, if not blatant, pyramid scheme!
Verdict: Uncomfortably Close to A Pyramid Scheme
So, what do I think of FM World? It being heavily-focused on recruitment automatically eliminates it as a promising source of income. Your earnings come from your downlines and their subsequent recruits.
FM World is unhealthily close to being a pyramid scheme, just like Ascira.
Retailing the company's products isn't of much help, either. How many thousand bottles of perfume can you sell to your family, neighbors, co-workers, and social media followers? And are your earnings covering the £100.00 fee you need to pay upfront every month?
Look, I know how enticing it can be to join an organization that allegedly wants the best for you financially, but like but joining an MLM like FM world may not be the ideal option. Not, unless you want to spend your time pitching for new recruitments. 
You may end out chasing off friends and family. 
Why not put your time and effort into something that can actually give you something back, such as affiliate marketing? It's easy to do, there are hardly any barriers to entry, and you have the comfort of working at home in your underpants.
Claim Your FREE Trial Of #1 Affiliate Marketing Academy